Mortgage loans in the US – Make the right choice
Buying a home is a lifetime dream for many, and arranging finances for the same would be more than overwhelming. This article is a compilation of five fantastic mortgage loans in the US that can help you in finalizing the right choice based on your available budget. Your budget homework must take into account the available credit, and the expected down payment amount as well. Keep on reading to have a better idea of what loan works best for you.
Mortgage loans in the USA
Conventional mortgage loans
Conventional loans are home loans that are not insured by the federal governments. These loans are categorized into two types, namely – non-conforming loans and conforming . While a conforming loan's amount falls within limits set by Freddie Mac or Fannie Mae agencies, the non-conforming loans are the ones that do not meet these guidelines. You may need to pay private mortgage insurance when you put down less than the home's 20% purchase price that can be cancelled once you have gained equity of 20%.
You are eligible for a conventional mortgage to buy a primary, secondary or an investment property at costs that are lower than the other mortgage types. The interest rates are marginally higher for conventional mortgage loans. These loans are ideal for individuals who have a stable employment history, consistent income, a secure credit, and the one who can make a down payment of a minimum of 3 per cent.
As mentioned above, these loans are ideal for steady income individuals whose FICO score is 620 or higher. Similarly, the borrower must have a debt to income ratio of 40-50 per cent and also all the essential documentation verifying your income, assets, employment and down payment.
Government-insured mortgages
Federal Housing Administration (FHA loans), US Department of Veteran Affairs (VA loans), and the US Department of Agriculture (USDA) are three agencies that back Government-insured mortgages for homebuyers.
FHA loans are the perfect lender for the homebuyers, who do not have adequate credit and cannot pay up large down payments. A FICO score of 580 can get you 3.5 per cent from FHA, and a score of 500 is also accepted with a 10% down. This might require you to have two mortgage insurance premiums, which can make your overall mortgage cost a bit high.
VA loans are the low-interest mortgages for US military men and their families. These loans do not have a down payment or PMIs attached to it, except for a funding fee that can help to take off the program.
USDA loans help moderate-income borrowers to buy homes in a rural area and would need an income limit to qualify as well. The credits also cap the down payments of the eligible borrowers.
All the three government-backed mortgages are a great help for those who do not qualify for a conventional loan, with a relaxed requirement and no large down payments. But these can have higher borrowing costs with the requirements of all the documentation depending on the loan. These are the best loans for all those having low cash savings and credits.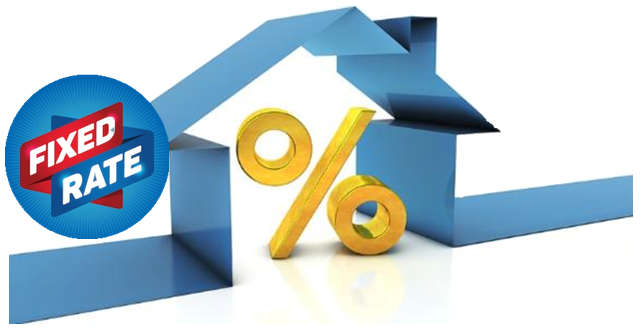 Fixed-rate mortgages
Fixed-rate mortgage loans have the same rate of interests until you repay the debt. These loans come for more extensive periods like 15 years, 20 years, or 30 years. Throughout the life of your investments, you might be paying the same principal and interests every month. These loans have the biggest drawback with the fact that you might end up paying a more substantial interest over the term of the loan. The interest rates for these loans are higher than the adjustable-rate mortgages, and these loans are the best for borrowers who intend to stay at the purchased home for at least 7 to 10 years.
Jumbo Mortgages
Jumbo mortgages are loans setting a non-conforming loan limit that usually exceeds than that of federal loan limits. These loans are ideal for borrowers who intend to purchase homes in higher-cost areas and might require more documentation to qualify. On the downside, these loans require a down payment of at least 10 to 20 per cent and a FICO score of 660 or higher. Many lenders prefer to offer jumbo mortgages at competitive rates.
Adjustable-rate mortgages
Adjustable-rate mortgages or ARMs have varying interest rates that vary according to market conditions. These loans have a fixed interest rate for a few years that resets to a fluctuating rate for the rest of the term. If you are on a lookout for an ARM, ensure that you do thorough research of the interest rate may increase once the loan resets. These loans can be a breather for the first few years for the borrower with a lower fixed rate. But the chances of your monthly mortgage payment becoming harder are at a high. There are all possibilities of home values to fall, making the repayment a bit tougher once the loan resets.
Know More About : Quick Payday Loan – Loan Against Your Salary